The Searle's Shoes Legacy
Serving the Community Since 1918

The business began in 1918 with Jas E. Aston who for some time had been running a shoe repair on the premises and decided to bring in a small stock of shoes.
Searle's Shoes 1929-1993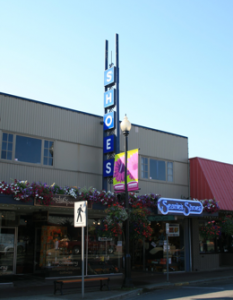 As the business grew and evolved it was sold in 1919 to Mr. Bob McCoubrey of Victoria. When he past in 1923 the business was purchased by Mr. Jack Paterson who due to failing health sold it to Mr. Cy Paxton of Victoria, who carried on until 1929 when Mr. A.T. Searle (whom the business was then named after) purchased the business. Early in the 1950's Mr. Searle, Mr. Archie Welsh in partnership with Mr. Sid Williams purchased the business.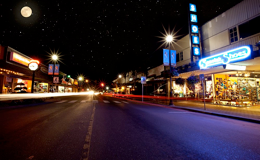 An addition to that partnership occured in 1955 when Mr. A.M. Freddy Pisto joined as a partner. In 1963 Mr. Welsh retired followed by Mr. Williams in 1966. At that time Mr. R Neil Woodrow and Mr. Larry Holmes joined as partners with Mr. Pisto, until Mr. Pisto sold the business to Mr. Woodrow in 1973. Mr. Woodrow retire from the shoe business in 1993.
Searle's Shoes 1994-Present
To continue o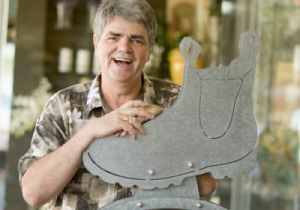 n the Legacy of Searle's Shoes was Mr. L. Derek Newnes and Mrs. Cathy Newnes. After a long successful career with Woodward's Department Stores as a buyer of Shoes and Accessories, Mr. Newnes and Mrs. Newnes purchased the business from Mr. Woodrow.
The Newnes family is adament about maintaining and improving Searle's Shoes reputation for quality merchandise, selection and outstanding service. The Newnes family is very committed to our ever growing and changing community.
Proud to Serve the Comox Valley for over 80 Years!